Don't go mad. Go I.M.A.D…
Sometimes, in this crazy world an Idiot Makes A Decision. At times like this we need Good Citizens to remind us that Individuals Make a Difference.
That is why we have developed this fantastic range of wines in support of important causes close to our hearts. From Ocean Clean-up to Bee Conservation and Rewilding, these are wines that appeal to the Good Citizen in all of us.
Now you can enjoy a delicious glass of wine and give a drop back to society in the process.
It's time our Industry Made a Difference so follow the Good Citizen's adventures as we explore the planet for new, exciting wines and fight a little evil along the way.
it's wine to make a difference…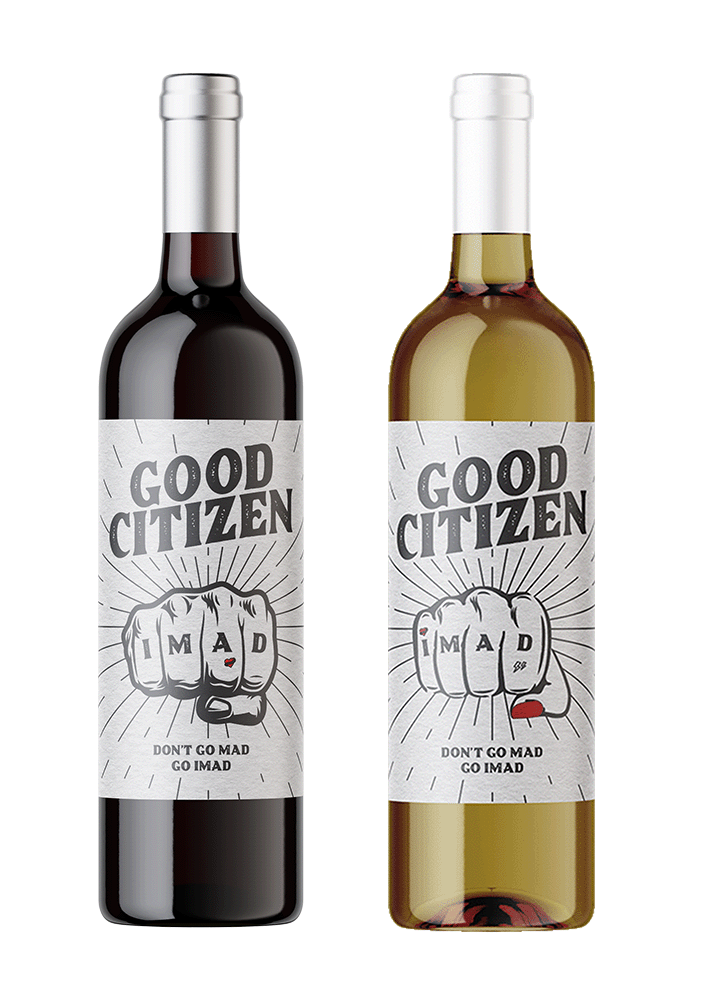 Good Citizen
Helping all stages of the supply chain by finding surpluses of good quality wine and bringing it to market in support of local charities and great causes.
Let It Bee
Helping to protect our precious bees and wildlife with this all organic, low intervetion range of delicious varietal wines. Less is more, just let it bee.
Changing Tides
Fighting plastic pollution and protecting our oceans one bottle at a time with this fantastic, 100% organic pair.